About > Louis Burkhardt Biographical Notes
Background
Having been born on the second floor of the hospital in Los Alamos, New Mexico, my world was a mixture of science (Los Alamos Scientific Laboratory was the name of the town's single industry at the time) and nature (our town was nestled among mesas and canyons in northern New Mexico). Although I respect the scientific mind and the irreversible role of technology, my interests in truth and being truthful about non-quantifiable matters led me into studying and teaching literature. Life has never seemed self-explanatory to me, nor has it seemed self-justifying. At the same time, life has never seemed without meaning, nor has treating it carelessly seemed justified. Well, there were the dark years—a period of juvenile delinquency, which has provided good bed-time stories for my kids ("wow... that guy was messed up; I think I'll try to sleep it off!").
So I have spent time thinking and reconciling and accepting and rejecting and trusting and thinking again. We all do, one way or another. It's a greyscale from here on out on accuracy and no one holds the ultimate swatch.
Having a checkered life of aspirations and disappointments, I do hold the current championship at table tennis in my living room. However, I was recently tied (in score) in the basement of a friend, who lives in Ft. Collins. Which makes me want to change the subject to other jobs, or try my hand at the table of an old friend in Golden. I was an ice-cream man in Tulsa, OK for nine long days. I was deckhand on the Mississippi, Ohio, and Cumberland rivers in the late 70s. Then I taught English, began technical writing, moved into a niche that integrates the best of my skills relative to the marketplace, yet hope to some day work doing things I love.
Like many of us, I look forward to better times, both personally and socially. I used to look forward to burgeoning expressions of non-religious Christianity, a term I've since abandoned (Christianity), and now say, only, that when I read about Jesus in the gospels I wish I were there. In case you are interested, I gave a talk on the subject of "Why I am not a Christian," or "Why I don't call myself a Christian" in 2013. Thanks to my son, a transcript now accompanies the audio file.
Here is myself after running to Boulder. I insisted on eating outside, but as soon as we sat down, the sun hid, the wind blew, and my friend put his dog's towel on me.
---
Post Script: Here's an old picture of one of my best friends (the Golden friend) rising from the dead...sort of.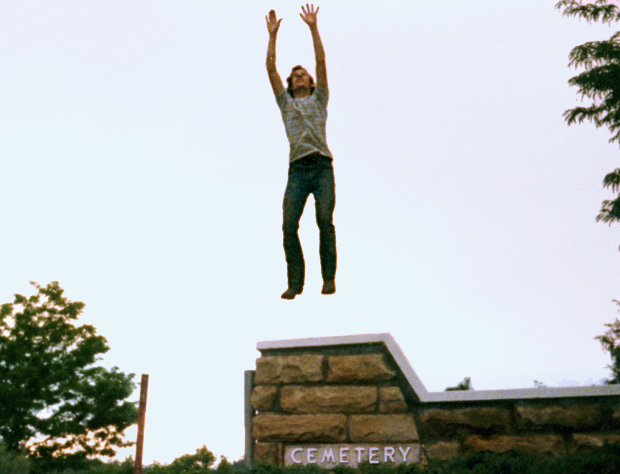 Created 2012/12/16, Last updated 2017/11/13
---